About Cork
Cork is located in the South-West Region of Ireland and in the province of Munster. With a population of 119,230, it is the second largest city in the state and the third most populous on the island of Ireland.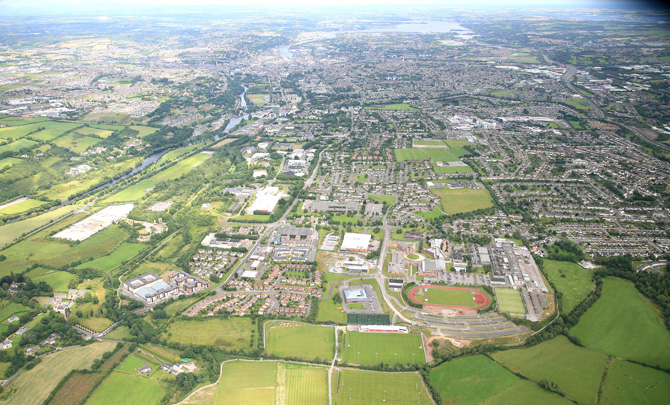 CIT's Main Campus in Bishopstown is conveniently located just 10 kilometres from Cork Airport, which is located on the on the outskirts of the city. There are bus and taxi services operating from the airport. For more information visit www.corkairport.com
Outside of Cork City, the Cork County boasts rich farmlands and river valleys which contrast with the wild sandstone hills of the west. Above all there is the magnificent coastline scooped and fretted by the Atlantic into great bays and secret coves, strewn with rocky headlands and long soft golden sands.
CIT VIEW: